I haven't done any of these kinds of posts before, but I figured what the heck. You might want to know a little more about me... you might not, and that is okay. Might be fun to give this a shot, though.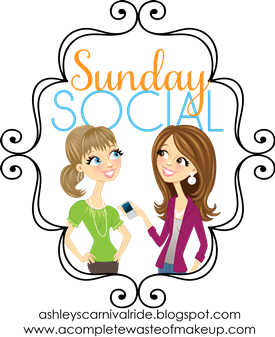 1. If you could only eat one thing for the rest of your life, what would it be?
Quite frankly I'm not sure there is just one food that I could eat for the rest of my life, but I'm sure if I did it would be junk... I have a terrible sweet tooth and other than that I like biscuits, and pizza (read as: Still junk)! I have to watch my middle son, because he got this from me!
2. What's your guilty pleasure/comfort food?
I do love chocolate... I guess I will go with brownies. I don't even care if they are the Little Debbie prepackaged variety. You know the ones I'm talking about.
3. What's the weirdest/craziest thing you've ever eaten?
I don't have a very adventurous pallate. It would probably be some weird food concoction me and my sister and cousins dared each other to mix up in the kitchen as kids.
4. What foods do you avoid at all costs?
I don't really care for seafood. About the only thing I will eat is shrimp. I also really hate sour cream! Oh, and cabbage... think stuffed cabbage. GAG.
5. What meal reminds you of your childhood?
Anything I ate at my Grandma's while my parents were working. Saltine crackers with mayonnaise or peanut butter. (I know the mayo sounds gross haha) My grandma's grilled cheese sandwiches. Biscuits with butter and honey. Oddly enough chicken livers and poke salad.... (yeah, I don't eat that now either.) Nutter bars and an ice tea on her front porch. Man, I miss her!
6. Share one of your favorite recipes and the story behind it.
(serves 6-8 rolls)
1 (8 or 6 jumbo count) package refrigerator crescent rolls
2 cups chopped cooked chicken
8 oz. shredded medium sharp cheddar cheese
1 can cream of chicken soup
1 can of milk (using soup can)
Preheat oven to 350
Prepare soup using milk and set aside. Separate crescent rolls. Spoon chicken and cheese onto each crescent; roll and seal to enclose filling. Place in a 9×13 baking dish. Pour soup over rolls. Sprinkle with left over cheese. Bake at 350 uncovered for 30 mins.
Sorry I don't have any pics, but this is kind of a last minute decision to post. Good chance this will be on our menu for tomorrow and if so I'll link it up on my recipe page in a separate post. :) I got this recipe from my sister when I was trying to make a recipe book for a newly wed gift for my sister-in-law. She did not part with this easily and still gives me the evil eye when I talk about cooking it.